Editor Brian A. Kates Interview: Fire Island
Directed by Andrew Ahn and written by Joel Kim Booster, Fire Island is a queer romantic comedy that follows a group of friends who head to the Fire Island Pines for a vacation in paradise. However, things don't go quite as expected, and relationships are tested and pushed to their limits. Inspired by Pride and Prejudice, Fire Island puts a modern-day twist on Jane Austen's novel.
The film stars Joel Kim Booster (Big Mouth) as Noah, Bowen Yang (Saturday Night Live) as Howie, Margaret Cho (30 Rock) as Erin, and Conrad Ricamora (The Resident) as Will.
RELATED: How Fire Island's Will & Noah Can Change Romantic Comedies
SCREENRANT VIDEO OF THE DAY
Screen Rant chats with editor Brian A. Kates about his experience in the industry and his work on Hulu's LGBTQ+ rom-com.
Screen Rant: Firstly, what made you decide to join the field? Have you always wanted to be an editor in the entertainment industry?
Brian A. Kates: I figured out I might want to be an editor when I was fourteen. I went to a summer camp that had a video program and the counselor was one of the coolest people I'd ever met. She was an NYU film student who had a mohawk and lived in the East Village. She taught me how to edit in camera, or by recording from one VHS deck to another. We were making silly parodies of blockbusters like Raiders of the Lost Ark, but I fell in love with the technology. I would make the same kind of stuff at home with my friends in New Jersey.

Incidentally, one of them was writer-producer Damon Lindelof. We would shoot, act in, and edit each other's videos for history class. I actually submitted one of those videos to NYU and got into the film program. Prior to that, in 1989, I had a summer job as a messenger at the post facility Sound One, and delivered supplies to the productions editing there: Goodfellas, She-Devil, Crimes and Misdemeanors, and Iron and Silk.

I was literally handing reels of mag tape to Thelma Schoonmaker or her assistant. From my vantage point, the editing room was the top place to be. While at NYU I took cinema studies classes and got exposed to the work of filmmakers like Pier Paolo Pasolini and Kenneth Anger, and eventually Todd Haynes and his editor James Lyons, who I worked for as a second assistant editor on the film Safe, that was my first professional editing room job.
Screen Rant: You've done post-production work on several different queer films. As a member of the community yourself, how has working on these projects impacted you?
Brian A. Kates: I feel like I witnessed a shift from queer work being associated with the experimental film world, to the low-budget independent industry, then with prestige film, and now possibly to the mainstream. Trick was a small film that played at the queer film festival circuit. The Laramie Project was made for HBO so didn't have to appeal to broad audiences the same way a theatrical feature might. Shortbus in 2005, had a huge ensemble cast who were mostly queer. It was way ahead of its time.

But we made it for a small budget and it was considered more of a cult film than a mainstream film, despite having many qualities of a mainstream comedy. Fire Island might be the first queer film I've edited where as many straight people seem to be watching it as queer people. Part of that is Hulu's distribution model, part of it is Bowen Yang's stardom, part of it is a shift in the culture, and part of it is the old adage that there is universality in particularity. The film is very much a crowd-pleasing rom-com, but Joel Kim Booster's script is very culturally specific.
Screen Rant: What stood out about Fire Island and made you want to get involved with the film?
Brian A. Kates: Before I knew Fire Island existed as a film, I told my agent "please no more gay romantic comedies" because I'd edited several. But when he sent me the script and I found out Andrew Ahn was directing I realized I had been wrong. I watched Andrew's previous work and talked to him and knew his goal was to honor the history of Fire Island, the beauty of Fire Island, and make a rom-com that felt relevant in 2022.

Fire Island Pines is both an astoundingly beautiful place and a very triggering place. There is white privilege, toxic masculinity, high costs, and a veneer of exclusivity, all of which are impediments to it feeling like a queer utopia. When I first vacationed there in the 1990's the twin traumas of AIDS and homophobia were palpable and the escapist fun everyone seemed to be chasing seemed to have a dark undercurrent. My big revelation reading the script was that that complexity was in there. Joel wanted to celebrate Fire Island, but he didn't want to sanitize it.
Screen Rant: Editing is an essential part of the post-production process. Can you explain how it helps the audience connect to the characters and the story? Particularly, in Fire Island's case?
Brian A. Kates: Andrew Ahn is the consummate collaborator. He encouraged me to make bold choices early and often. The Willy Wonka song "Pure Imagination" had sort of been my North Star in terms of how I imagined the tone of the film, weeks before we started shooting. It had the right proportion of anticipation, sexiness, magic, and silliness. I asked the assistant editor Matthew Buckley to import it into the avid on the first day of production.

I put it in the first assembly and it stayed in every version of the film up to and including the final mix. Often, editorial choices are much more subtle than that: building character, figuring out the design of scene or sequence, creating rhythm, removing redundancy, story clarity, but sometimes big, splashy decisions like that happen too.
Screen Rant: What inspires the editing decisions you make? Can you tell us a little bit about how important the editing process is to conveying meaning?
Brian A. Kates: Editing is a continuous process of looking at the material in new ways. Ideally every time you screen a cut of the film it should feel like the first time because you need to measure how tiny changes affect the overall story. One week I was recutting a particularly tricky dialogue scene. We were removing a bunch of text and I had to rely on faster cutting to tighter angles because I couldn't hold on the wide shots anymore. I began to worry that the editing pattern was becoming inelegant.

To clear my head, I went home and watched the film Stage Door with Katharine Hepburn, Lucille Ball, Anne Miller, and Ginger Rogers. I noticed a sequence where a character enters a room, followed by several very short very tight close-ups of characters reacting — basically throwing shade. It was very cutty, prickly, and modern, especially within a film composed mostly of intricately choreographed long takes. I realized it was helpful inspiration for what I was trying to do in the Fire Island scene.

Then I thought about Stage Door more generally. It was a film about aspiring actresses living in a boarding house in New York City. All the men in the movie are supporting characters. The women are poor yet glamorous, witty, competitive about men and sex, and catty toward each other, but in the end, deeply committed to their chosen family of women. The parallels to Fire Island were striking. So I turned on a classic film looking for solutions to a specific editing problem and ended up feeling inspired by the ways our movie might be linked to a certain Hollywood tradition.
Screen Rant: Was there a specific scene in Fire Island that you felt had a significant dependence upon the way it was put together?
Brian A. Kates: Noah and Will's dance at the underwear party had to hit a bunch of story beats. Noah and Will enter the party hating and ignoring each other; people bump into them; they touch and get pulled together; they get lost in the music and almost kiss; and then Cooper interrupts and sabotages them. We had all the elements: Felipe Vara Del Rey shot gorgeous slow-mo with the strobe lights doing kind of a strip-tease to amplify the sexual chemistry; the song, Sofi Tukker's "Fantasy" was fun and hot. Joel Kim Booster and Conrad Ricamora looked incredible. Andrew was very clear about which subtle character moments were important.

I wanted the music to help tell the story, so I recut it so that it would crescendo when Will and Noah were at the height of their attraction, and pull back when Cooper interrupts them. Every modification made to the scene had to honor that structure, so I re-edited the music many times. Then Gene Park and Arjun Sheth, the sound mixers, and Jordan Ross, the music editor worked within that structure to amplify and improve that effect. It was a little moment where every element had to work correctly in tandem to tell the right story.
Screen Rant: We know there are always scenes filmed that don't make it into the final cut. How do you decide what's most important to include?
Brian A. Kates: Editing is a push and pull between being concise and trying to not be superficial. If you swing too far in either direction you lose the audience. The great thing about Fire Island was there were many little grace notes in the footage. The actors had a ball making up dialogue and we could put a lot of it in without overcrowding. It was a case of "more is more." Matthew Buckley and Blake Pruitt, the assistant editors, took great care logging all the ad-libs. So that's how we ended up with great lines like Luke's "can I trade someone a Crest White Strip for a PrEP pill?", Max's "Keegan, did you paint on abs?" and Charlie's "people really hate it when you put makeup on animals."

There were scenes that didn't make the final cut: Noah and Will sharing a joint, Dex giving Noah a blowjob, Will professing his love for Noah early on, and a section of a larger scene where Cooper accuses Noah of being a hypocrite. They were all good scenes, but the Will scenes pushed the Noah/Will love story forward too early, and the Cooper scene was redundant with other scenes where Noah was accused of being judgmental. An editing mentor of mine, Kate Sanford, watched a rough cut, and told me that Noah repeats his mission statement, to get Howie laid, many times. Andrew and I counted and it was something like eleven times! So we removed half of them. In editing, redundancy is the devil.

My favorite quote about editing is from the novel 1Q84 by Haruki Murakami: "He would set a certain time period for expanding the text as much as possible, then set a certain time period for reducing the text as much as possible. As he alternated tenaciously between the two processes, the swings between them gradually shrank in size, until the volume naturally settled down where it belonged, arriving at a point where it could be neither expanded nor reduced." It's about text editing but it's an elegant way of describing what we do: months of labor, collaboration, broad strokes, fine etching, and trial and error, to arrive at a place that feels inevitable.
Fire Island Synopsis
A group of queer best friends gather in the Fire Island Pines for their annual week of love and laughter, but when a sudden change of events jeopardizes their summer in gay paradise, their bonds as a chosen family are pushed to the limit.
Check out our previous interview with Joel Kim Booster for Loot as well.
MORE: Everything We Know About Fire Island 2
Fire Island is currently available to stream on Hulu.
Share
Tweet
Email
Prey Movie Ending Explained (In Detail)
Related Topics
About The Author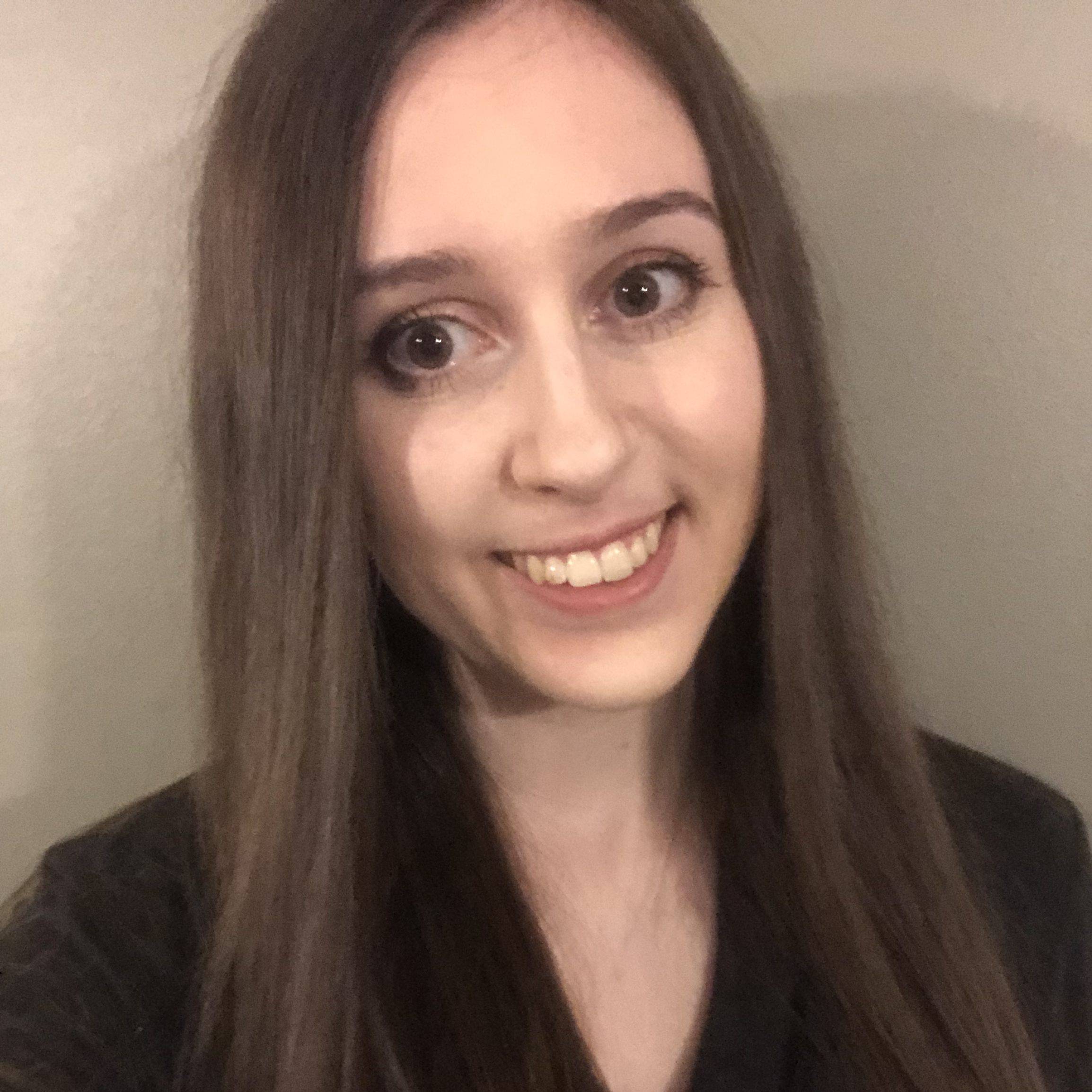 Rachel Foertsch

(394 Articles Published)
Rachel Foertsch conducts onscreen celebrity interviews for Screen Rant. Additionally, she is an SR Hiring Manager and a previous member of the List department. Rachel has worked with several media outlets and written television reviews featured on Rotten Tomatoes. Her work with Gigantic Studios increased her love for TV/film production.
More From Rachel Foertsch
2022-08-06T10:29:44.000Z