Prime Video's SDCC 2022 Panels: Rings of Power, Wheel of Time & More
Prime Video has announced all of its major panels for San Diego Comic-Con 2022, including Lord of the Rings: The Rings of Power, Paper Girls, and Wheel of Time projects. One of the biggest pop culture events will finally be back in person this year, after being largely virtual following the COVID-19 pandemic. For several decades, San Diego Comic-Con (SDCC) has been a major cornerstone for fans all over the world. Prior to the pandemic, big studios and networks like Warner Bros. Discovery, Disney, and more would feature TV shows and movies as part of exciting panels, which included anything from new trailers to major announcements.
SCREENRANT VIDEO OF THE DAY
While the global pandemic is still ongoing, SDCC 2022 is finally possible this year. With SDCC happening between July 20 - 24, 2022, details are finally starting to roll out. Disney is already set to bring multiple shows from Disney TV, and there will be a major Hall H presentation from Marvel Studios with president Kevin Feige. While they are scaling down, Warner Bros. Discovery is also set to have a presence, including panels on The Sandman and House of the Dragon. Another major studio joining SDCC 2022 is Prime Video, which has some huge programming being presented at the convention.
RELATED: Every LOTR Kingdom In The Rings of Power (& Middle Earth Explained)
As SDCC 2022 is less than two weeks away, Prime Video has now announced its full slate of shows that will be featured at the event. Prime Video will officially be bringing three new upcoming shows: The Lord of the Rings: The Rings of Power, Paper Girls, and The Wheel of Time: Origins. The long-awaited Lord of the Rings prequel show will be getting the Hall H treatment, while Paper Girls is taking over Ballroom 20. The Wheel of Time: Origins, which is an animated companion series to The Wheel of Time, will be the first show from Prime Video to kick off SDCC 2022 in Room 6A. Check out Prime Video's full detailed schedule below:
The Wheel of Time: Origins

When:  Thursday, July 21 at 4:15 p.m. PDT

Where: Room 6A

Social: Twitter and Instagram: @TheWheelOfTime; Facebook: /TheWheelOfTimeOfficial; #TheWheelOfTime

The Lord of the Rings: The Rings of Power

When: Friday, July 22 at 10:30 a.m. PDT

Where: Hall H

Social: Twitter, Instagram and Facebook: @lotronprime; #TheRingsofPower

Paper Girls

When: Friday, July 22 at 1:30 p.m. PDT

Where: Ballroom 20

Social: Instagram: @papergirlsonpv; Twitter: @PaperGirlsPV; #PaperGirls

Paper Girls Special Fan Screening

Join the cast and creators of Paper Girls for a red-carpet screening to celebrate the series' upcoming July 29 premiere on Prime Video. The rooftop event will include '80s-themed food and beverages, exclusive poster giveaways, and special photo moments.

When: Friday, July 22 at 7:00 p.m. PDT

Where: Rooftop Cinema Club Embarcadero, Manchester Grand Hyatt
Lord of the Rings: The Rings of Power being exhibited in SDCC's most high-profile venue, Hall H, is no surprise. Given the massive popularity that The Lord of the Rings has always had in pop culture, any other venue would not seem to do the franchise justice. With this being the first time the J.R.R. Tolkien universe being depicted as a TV series through Prime Video, The Rings of Power panel will be one of the most anticipated events at SDCC 2022, as the series releases in September. The Wheel of Time: Origins is sure to intrigue many fans of the original novels and show as it seeks to extend the universe. Meanwhile, Paper Girls, which releases on July 29, will be one of the big but few new comic book shows to get coverage at SDCC 2022, based on Brian K. Vaughan and Cliff Chiang's Image Comics series.
Even though studios and networks are still taking the pandemic into consideration, SDCC 2022 will clearly not be short on exciting panels to attend. Out of the three Prime Video shows that are coming, however, The Lord of the Rings: The Rings of Power is likely the one to get the most attention. While it is a popular IP, the series has been a long time coming as it has been in the works since 2017 and has already gained plenty of hype. The upside for Paper Girls and The Wheel of Time: Origins is that general fans attending SDCC 2022 will also be exposed to these exciting new properties, even if The Rings of Power is their initial drawcard.
MORE: Why The Rings of Power's Orcs Look Different From Original LOTR Trilogy
Source: Prime Video
Share
Tweet
Email
The MCU Just Repeated Game Of Thrones' White Walkers Mistake
Related Topics
TV News
Comic-Con
wheel of time
paper girls
The Rings of Power
About The Author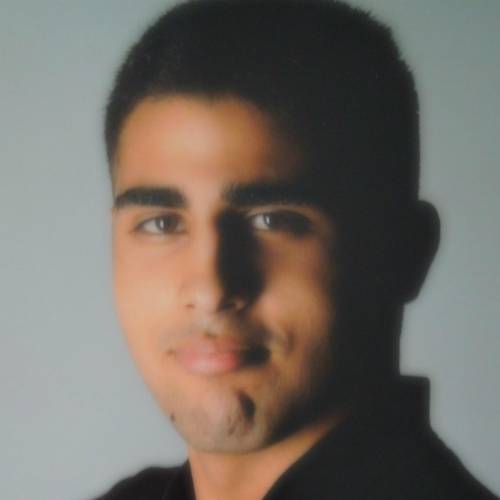 Andy Behbakht

(1226 Articles Published)
Andy is a senior writer at Screen Rant as he has covered the world of entertainment journalism since 2010, including superhero/comic book media. In addition to his work as a reporter, Andy co-hosts The Flash Podcast while running and producing the entire DC TV Podcasts network. He is also the founder/editor-in-chief of The Marvel Report since Fall 2015. Andy has previously written for sites such as FanSided, KSiteTV, TV Fanatic, It's Just Movies, Heroic Hollywood, TV Overmind, and more.
More From Andy Behbakht
2022-07-07T15:55:09.000Z